Your Best Hair Day, Every day
Clean hair lighteners that save time, money & eco

All-Season Self-Care for All Hair

1% For The Planet


Vegan & Gentle Clean Strandard


Your Authentic Style Beyond The Salon
Suntouched •
Sunshine in a bottle •
Suntouched •
Sunshine in a bottle •
Suntouched •
Sunshine in a bottle •
Suntouched •
Sunshine in a bottle •
Suntouched •
Sunshine in a bottle •
Suntouched •
Sunshine in a bottle •
Suntouched •
Sunshine in a bottle •
Suntouched •
Sunshine in a bottle •
Whether navigating urban hustle or cherishing quiet moments of self-reflection, Suntouched is by your side, celebrating you in every shade of your journey.
Say goodbye to long salon waits and embrace the simplicity of Suntouched's eco-conscious beauty. We're more than hair care; we're a statement for sustainable choices and genuine self-love.
Join the Suntouched experience. With every spray, honor your authentic beauty and choose a path that cherishes our planet.
As Seen In


The Sunseeker Way: Daily Rituals for Your Best Life
Step into the Sunseeker Way, a 21-day path towards intentional living. With every Suntouched purchase, immerse yourself in this course aimed at refining your daily habits to match your dreams. Enhance your space and cultivate a harmonious body and mind. Under the guidance of Suntouched's founder & CEO, gain actionable steps for personal growth, a clear plan for ongoing progress, and join a community of dedicated Sunseekers journeying alongside you. Start your transformative experience today!
All-Season Self-Care for All Hair
Your time, your health, your footprint, your essence – we value it all. That's why our formulas are designed to deeply nourish all hair types, no matter the season.

Leave behind harsh chemicals, lengthy appointments, and patchy roots with clean, conscious, low-maintenance hair care for your day-to-day. Choose our light or dark formulas to complement your current shade, or mix and match to keep things interesting.
DISCOVER DAILY SELF-LOVE RITUALS
Colour & Care That Go Far Beyond Salons
Experience hassle-free beauty with Suntouched. Our gentle, natural formulas save you time, money, and the environment. Say goodbye to hair frustrations like split ends, dandruff, breakage, and greasiness. With Suntouched, you save 12 hours and $1000 annually compared to salon visits. Embrace a nourishing routine for effortless, head-turning looks.
MOVE BEYOND THE SALON

Clean Strandard:
Plant-based ingredients

Eco-friendly sourcing

Free of parabens, ammonia, sulphates.
Infused With Care
Antioxidative

Strengthens hair strands

Daily hair nutrition & nourishment

Made with botanical extracts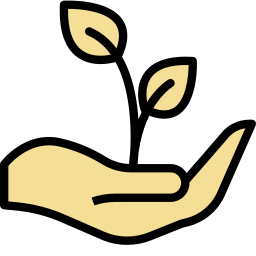 Eco-Friendly
Sustainable ingredients, consumption, & packaging-reuse

Proud 1% For The Planet member

Plastic & carbon-neutral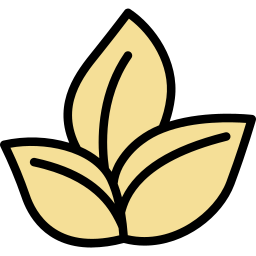 Vegan & Cruelty-Free
100% vegan ingredients

Never tested on animals
Purpose
Our goal? To kindle the light within 1 million Sunseekers so that they can thrive in their daily pursuit of success, happiness, and fulfillment.
Start Your Journey
Real customers, real results
In love
Exactly what I was looking for!
I have been searching for an easy way to lighten my hair back to my summer blonde and Suntouched is exactly what I needed! It's so easy and works exactly as it's advertised. After 4-5 applications it looks amazing!
Happy with how it's working for my hair
I have natural red hair with some balayage highlights in the ends. When I went to my last salon visit they accidentally toned it too dark and this covered the highlights sadly. I've used suntouched lightener for 5 applications now and am impressed. It has lifted off the toner and revealed my highlights again. It has also been lightening my natural hair to a more strawberry shade which is quite pretty. My hair does feel dry when it's in but once washed out again it's back to its normal. So yes I will be repurchasing and continuing to go lighter. I've tried it both using a hair dryer and in the sun and both work well. I'm getting a natural result. So I'm happy
Hi!
I recommend
So impressed by the result, my hair are lighter than before and the result is visible quikly (in a week).