Become a Suntouched Brand Ambassador
Unique Ambassador Perks Summary
| ST Cash Perks | Pers & Pro Dev | Community | Creative Tool Box | Swag & Certificates | Up Your Influence |
| --- | --- | --- | --- | --- | --- |
| U pto 40% commission | Ambassador Coaching | Joint Product Development | Monthly Toolbox: Content ideas, topics & templates | Custom Endorsed Swag | Quarterly access to Suntouched audience during live events promoting your services/brand |
| Upto $5,300/Month | Leadership Roles in the Ambassador Program-Performance based and additional commission % | Exclusive Product Launches | Free Course Trials | Experience certificate, badges & recommendation by Founder for LinkedIn/Business | Highlighting their authentic stories on ST Social |
| Monthly cash prize of <=$100 | ST Team + Ambassadors Community | Community of "Ambassadors | | | |
| Quarterly gift prize of <=$500 | Monthly Compensationn Tracker with | Professional Development Opportunities | | | |
| | insights from the best performing ambassadors | | | | |
| | | Exclusive Discount on Products | | | |
DAY IN THE LIFE OF AN AMBASSADOR
How it works
APPLY
Complete our brief Brand Ambassador application to introduce yourself and apply to join the team.
ONBOARD
Receive your Suntouched products, take the Sunseeker Way course and access the monthly toolbox and all the perks.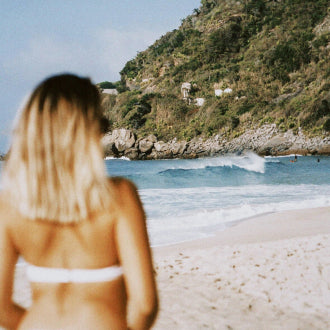 SHARE
Start creating content around Suntouched & the Sunseeker Way. Spread the word to friends and family, and enjoy all the perks and fun!
Become a Suntouched Brand Ambassador and embark on an exciting journey of self-discovery, inspiration, and rewards.
Frequently Asked Questions
What is a Suntouched brand ambassador?
Our brand ambassadors are inspiring individuals who are passionate about natural beauty, sustainability, and personal growth. They are dedicated to spreading the word about our brand and empowering others to embrace their best selves while creating abundance in their lives!
What do you get when you become a brand ambassador?
As a Suntouched Ambassador, you'll receive free products, exclusive discounts, and a referral code to share with your friends, family, and followers for a 10% discount. Plus, you'll earn a generous commission of up to 40% on each sale you make, contributing to a sustainable and purpose-driven movement!
Who can become a brand ambassador?
We're seeking individuals who are genuinely interested in natural beauty, sustainable brands, and personal development. If you have a strong presence on Instagram or TikTok and are passionate about making a positive impact while embracing your authentic self, we'd love to have you as part of our Ambassador community.
How do I get paid for my sales?
To make it easy for you, we pay Ambassador commissions via PayPal. Signing up for PayPal is quick, free, and simple. Create your account at paypal.com and start earning commissions as a valued Suntouched Ambassador.